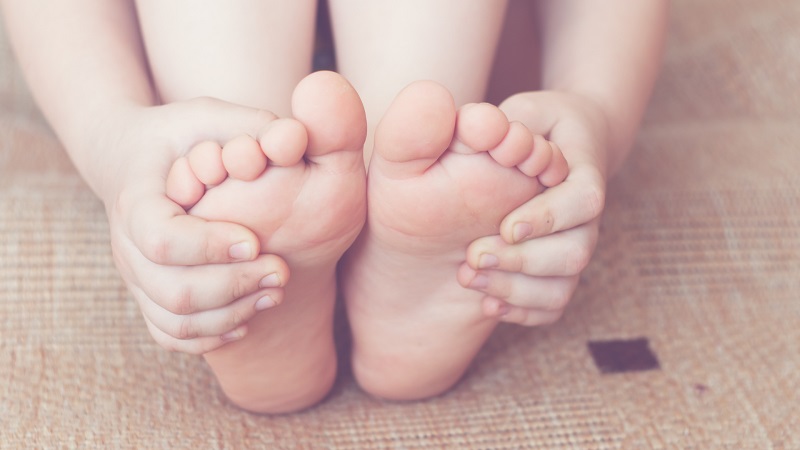 Improvement in Digestion and Elimination
Another symptom that may be experienced by someone with ASD, is digestive and elimination difficulty. Many yoga poses (asanas) massage the digestive and eliminatory system and can therefore help with such discomfort.
However, Special yoga doesn't just consist of asanas, it also incorporates massage and reflexology. Such techniques can also be used to help digestion. Reflexology teaches that massage of the feet and hands can be used to improve functioning of all major systems in the body, including neurological. Acupressure provides pressure points to assist sleep, immunity and concentration – to name a few.
Furthermore, massage, combined with physical movement, meditation and sound, can help increase 'feel good' hormones: serotonin, dopamine, oxytocin, endorphins (Kjaer et al.,2002; Field et al., 2004; Nilsson, 2009; Morhenn et al., 2012; Rokade, 2011). Living with ASD can sometimes affect self-esteem, cause high levels of anxiety, lower mood and have an impact on mental health in general. Research into the benefits of yoga for children, has found that yoga maintains and improves Mental Health (Khalsa et al., 2012 & Noggle et al., 2012), and improves mood, anxiety, self-esteem and memory (Ferreira-Vorkapic, 2015). Yoga can help children feel positive about their bodies and uplift their mood.
Overcome Challenges and Celebrate Gifts
Not only does yoga help overcome challenges, it can also encourage people to celebrate their gifts. With such a wide range of yoga practices, it is possible to find something of benefit for everyone. There are various methods used within yoga to soothe, calm, energise, organise and shift energy. Yoga can meet you wherever you are and adapt to your meet your needs.
Whoever you are, whatever your gifts and challenges, yoga can help you to connect with your body and yourself, allowing you a different experience of the world around you.
---
References
Abadi, M. S., Madgaonkar, J., & Venkatesan, S. (2008). Effect of yoga on children with attention deficit/hyperactivity disorder. Psychological Studies-University of Calicut, 53(2), 154.
Chou, C.C. and Huang, C.J., 2017. Effects of an 8-week yoga program on sustained attention and discrimination function in children with attention deficit hyperactivity disorder. PeerJ, 5, p.e2883.
Ferreira-Vorkapic, C., Feitoza, J.M., Marchioro, M., Simões, J., Kozasa, E. and Telles, S., 2015. Are there benefits from teaching yoga at schools? A systematic review of randomized control trials of yoga-based interventions. Evidence-Based Complementary and Alternative Medicine, 2015.
Field, T., Diego, M.A., Hernandez-Reif, M., Schanberg, S. and Kuhn, C., 2004. Massage therapy effects on depressed pregnant women. Journal of Psychosomatic Obstetrics & Gynecology, 25(2), pp.115-122.
Khalsa, S.B.S., Hickey-Schultz, L., Cohen, D., Steiner, N. and Cope, S., 2012. Evaluation of the mental health benefits of yoga in a secondary school: A preliminary randomized controlled trial. The journal of behavioral health services & research, 39(1), pp.80-90.
Kjaer, T.W., Bertelsen, C., Piccini, P., Brooks, D., Alving, J. and Lou, H.C., 2002. Increased dopamine tone during meditation-induced change of consciousness. Cognitive Brain Research, 13(2), pp.255-259.
Koenig, K.P., Buckley-Reen, A. and Garg, S., 2012. Efficacy of the Get Ready to Learn yoga program among children with autism spectrum disorders: A pretest–posttest control group design. American Journal of Occupational Therapy, 66(5), pp.538-546.
Morhenn, V., Beavin, L.E. and Zak, P.J., 2012. Massage increases oxytocin and reduces adrenocorticotropin hormone in humans. Alternative therapies in health and medicine, 18(6), p.11.
Nilsson, U., 2009. Soothing music can increase oxytocin levels during bed rest after open‐heart surgery: a randomised control trial. Journal of clinical nursing, 18(15), pp.2153-2161.
Noggle, J.J., Steiner, N.J., Minami, T. and Khalsa, S.B.S., 2012. Benefits of yoga for psychosocial well-being in a US high school curriculum: a preliminary randomized controlled trial. Journal of Developmental & Behavioral Pediatrics, 33(3), pp.193-201.
Rokade, P.B., 2011. Release of endomorphin hormone and its effects on our body and moods: A review. In International Conference on Chemical, Biological and Environment Sciences (Vol. 431127, No. 215, pp. 436-438).