What is Life Coaching?
Life Coaching is the practice of working with a client in a consistent, non-judgmental way, and from a non-biased perspective. During the process, the coach will help to establish where a client is in their life right now, to work through and find out where they want to get to in a certain area, and make specific and effective plans together of how to get there.
It is about setting and achieving personal or professional goals, unlocking potential and realising what strengths the client already has. From this positive starting point the client and coach can explore and identify what the client is truly capable of.
The best part for me is, as a coach, I get to provide the means for the client to realise all their own goals. These often turn out to exceed the goals brought to coaching in the first place.
Essentially a Life Coach provides the client with the tools to discover all of this potential for themselves. This is done by using various techniques that open up thought processes, challenge potentially limiting beliefs and assisting to broaden outlooks.
The Physical Benefits of Life Coaching
Depending on what the client comes to coaching for, there can be definite benefits to health and fitness.
If getting fit, eating healthily or losing weight are the main goals, coaching will certainly help to improve these things. Coaches help a client to get fitter by coming up with a plan together of how they are going to get there, find time to fit a healthier lifestyle into, or even lose weight. The best way is by breaking the main goal into smaller achievements and manageable, measurable tasks.
Other goals to work toward can include improving work life, career opportunities and current or future financial situation. Some clients come to coaches to work on improving their social lives. This may be through time management or networking to expand their social circle or even relationship opportunities!
The Mental Health Benefits of Life Coaching
The most common reason clients come to me is that they feel stuck. Whether that be in their job, home life or another situation, they feel stuck and as though they can't move on. This itself can bring feelings of frustration, despair and desperation. It can potentially cause their mental health to suffer in all manner of ways.
When they find a Life Coach and start to make changes, however small, they realise there is a way out of their despair and frustration, a light at the end of that tunnel, and begin to start looking ahead. The very act of seeking out a Coach is a positive step that can take the pressure off the situation and the tension about it is released.
Stress, anxiety and worry tend to be a part of any problematic situation. Whatever the client comes to a Life Coach for, it is usually something they have struggled with for themselves for some time. Overcoming this feeling of being stuck can be a huge weight off the client's shoulders.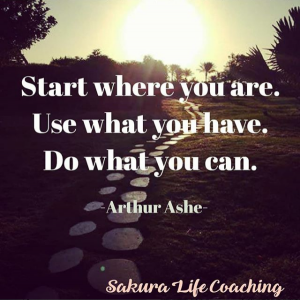 As part of the coaching process I always work on identifying the clients strengths so they can focus on them and those strengths can serve them better. This process helps them to see the best parts of themselves, raise self-esteem and give them confidence. Using their strengths to overcome difficulties and working through situations they may not have previously tackled, also helps to boost confidence.
It is equally important to identify things that the client may not do as well and eliminate these, or alter them along the way. Overcoming limiting beliefs is integral to enabling change in the client and this is usually one of those 'aha!' moments us coaches live for.
These, although seemingly negative in focus, come with huge positive emotional and practical benefits.
Overall Benefits of Life Coaching
The overall benefits are plentiful for clients going through the Life Coaching process. Having a coach who you build rapport and a solid coaching relationship with will make the client feel supported and give them the boost to make the changes they've always wanted for themselves.
Self-belief is something I see on the coaching journey with all of my clients, belief that they can achieve and overcome even in the face of adversity. An integral part of the coaching process is accountability. The client holds themselves accountable for actions they've committed to take during their own journey. The feelings that come with achieving through that accountability are positive and a life changing break in negative cycles for many.
Changes that include work life balance will always have multiple knock on positive effects. These changes can lead to being more fulfilled and an overall feeling of wellbeing.
All of these skills learned during a coaching journey are life long and will continue to be a valuable skill set for life, far past the end of the coaching relationship. This will mean better and more effective goal setting and improved personal function for life.
Life Coaching is a journey of self-growth and positive life changes for those who enter into it. It is full of a kind of self-discovery that leads to a more positive and fulfilled life.