Welcome, I am so happy you are here! In this article I am going to talk about my new venture Natural Witches Workshop and my favorite homemade anti-aging cream. Some information on tissue salts, and the benefit they can have on our health and skin. Plus, a bit of information on free radicals and the harm it can do to our skin.
Tissue Salts
Firstly, let's talk about tissue salts as they are overlooked and hugely important as they are good at keeping a healthy balance of minerals.
What are Tissue salts?
They were invented by Dr Wilhelm Heinrich Schuessler in the late nineteenth century and are specially prepared micro-doses of the body's 12 essential minerals. These minerals are important for the functioning and health of the body and can be taken by the whole family from babies to diabetics and even animals. As with all health matters its always best to check with your GP first.
What do tissue salts do in the body?
Tissue salts provide the cells with the essential nutrients that they lack and are vital for normal cellular function. Take your blood for example, when it's lacking the necessary nutrients, our bodies become prone to illness.
There are 12 tissue salts in total but we are going to look at two today:
Tissue salt No 8 – Natrum Muriaticum: it hydrates skin and fortifies hair follicles.
Tissue salt No 11 – Silica: fortifies nails and increases collagen formation.
Dosage: take 5 tablets of each once daily 15 minutes before a meal.
Dr Wilhelm Schuessler strongly believed them to be of great importance, even essential, in overall bodily health.
Free Radicals
Now let's have a little chat on free radicals.
So, what are free radicals?
Free radicals are atoms that are produced during normal cell metabolism. These atoms contain one or more unpaired electrons, making them unstable, short-lived and highly reactive. They are produced when your body breaks down food and can also be a product of tobacco smoke, UV light, X-rays and gamma rays.
To simplify this: The term 'free radicals' gets thrown around quite a bit in the health and beauty community and there's a very good reason for that. Free radicals are responsible for breaking down our skin's collagen, resulting in unflattering skin blemishes like wrinkling, dark spots, fine lines, and loose, sagging skin. Not to mention what they do to human health, in general, free radicals have been linked to Cancer, Alzheimer's, Parkinson's, DNA damage to skin cells, and many more diseases we don't want!
My point here is, on top of all the bad from the free radicals I don't want to add to the damage with horrible the things they put in our face creams, like Formaldehyde, Parabens and Ethanol to name just a few, hence the creation of my homemade anti-aging cream. Who wants to be rubbing that onto their cheeks! Know thine enemy if you wish to defeat him! As well as my homemade anti-aging cream here are a few other little warriors I have in my skin care battalion – vitamins A, C, E, B2, Zinc and Selenium.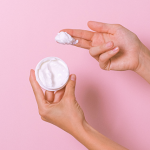 Print
Homemade anti-aging cream
We don'tneed one pot for this and one pot for that. One GOOD pot of the best ingredients is all we need.
Materials
1/3

cup

Mango or Shea butter

1/4

cup

Jojoba oil

1/3

cup

Organic beeswax

1/4

cup

Rose water

15

drops

Vitamin E Oil

15

drops

Vitamin C serum

15

drops

Moroccan rose oil

10

drops

Lavender oil

10

drops

Chamomile oil

2

drops

Frankincense

1

cup

Aloe vera gel

1

tsp

Manuka honey

10

drops

Squalene

Plant derived alternative to retinol
Instructions
Slowly melt the Mango/Shea butter, oil and Beeswax in a double boiler.

Once melted add the remaining ingredients.

Use a hand blender to whisk it all together.
Optional
If you wantto turn this into a scrub add cinnamon sugar or ground rosehips.
Notes
This may seem like a lot of ingredients, but your skin will thank you so much for it.
Natural Witches Workshop
I set the Natural Witches Workshop up, not just to teach women and men the natural benefits of using healthy ingredients, but to also have a bit of fun and meet new people. I go to a client's house with everything we need, such as double boilers for melting, top grade ingredients that smell divine including a plant derived retinol, and pretty little pots to keep your wonderful natural face cream in. I can accommodate Parties for up to fifteen ladies, or men, or both! I even bring the Prosecco! ( for after melting of course).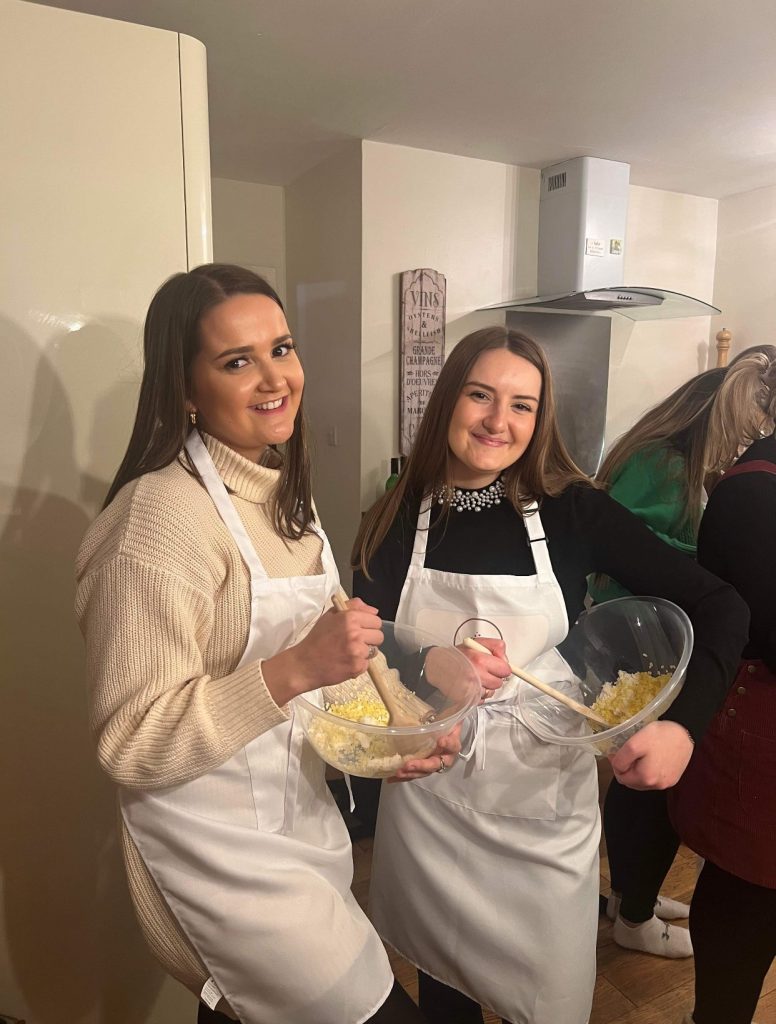 If you would like more information on this please feel free to email me with any questions at Naturalwitchesworshop@gmail.com
---
Main photo by Brittney Weng on Unsplash