You feel it's time for a change? You feel that there is so much more in you, but you don't know exactly how to get there? You are not realizing your dreams?
The path to our goals is not always easy. We often ignore signals from our body before we are forced to rethink and completely realign our lives. We need to discard old beliefs, break out of habitual routines, and rethink our actions.
Changing something is exhausting. And that is perhaps the reason why so many people wait and hope that something will happen on its own.
And somehow everything is still quite "okay".
What if the effort was worth it to create the essential change to achieve the life of your dreams? An existence according to your own needs, with your individual personal goals and full of happiness, contentment, and peace?
Growth and fulfillment are only possible without limits and fear. Limitations are created in the mind and fear is just a thought. Thoughts, however, can build up into blockades that prevent us from enjoying a fulfilled, happy life according to our own needs and desires.
Courage is also a thought, so if we must think, why not think in terms of possibilities and visions?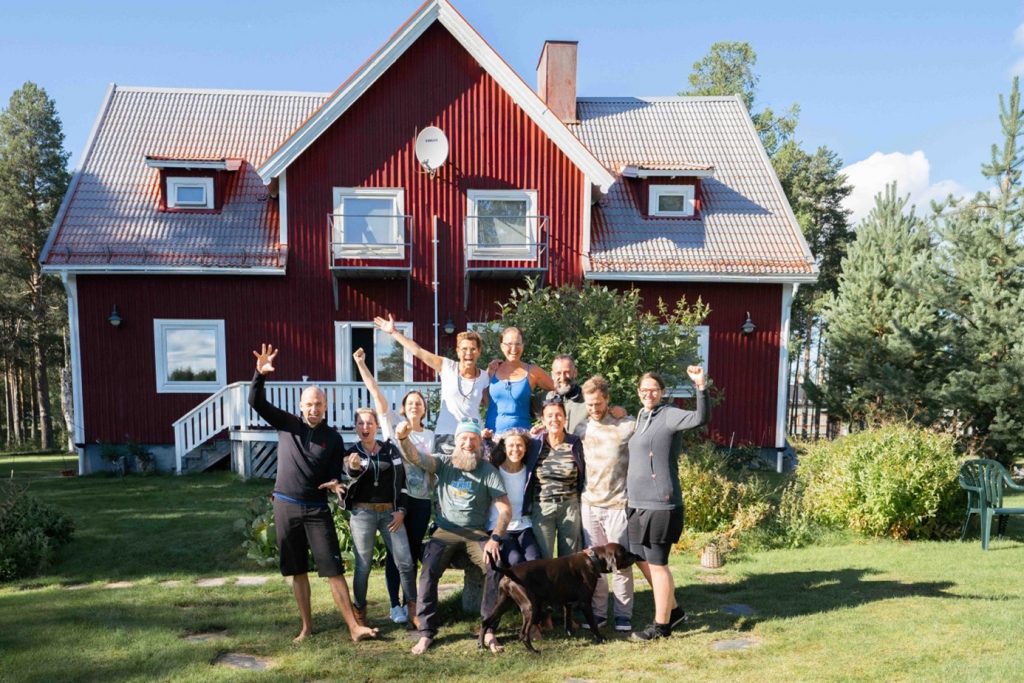 Perhaps we should introduce ourselves:
We are Stina and Jan
The yin and the yang.
Fire and ice.
Certified Sundoor Firewalk Instructors, Skydiving Teachers, Motivational Coaches and Growth Facilitators. There are many descriptions for us.
As people we are fundamentally different, as a couple we complement each other perfectly to give you a unique experience.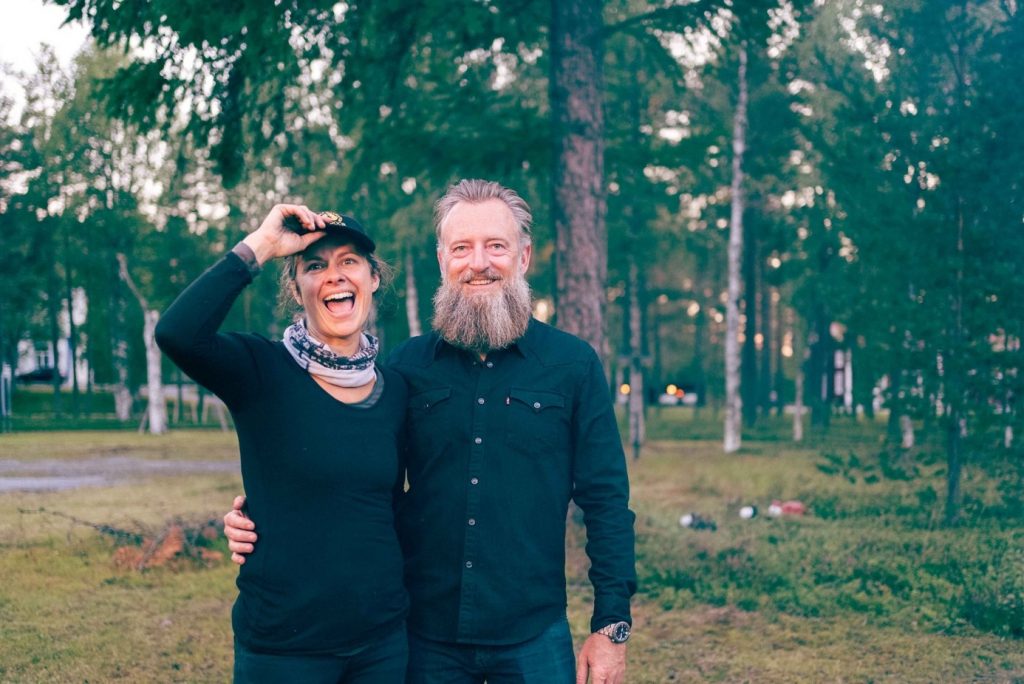 We worked in the medical system for a long time. For years we watched people getting sick from living unfulfilled lives and not taking care of themselves. Mindfulness became a central point in our life. To us, it means bringing body, mind, and spirit into harmony. It also means being more aware of life and shaping our life according to our needs and desires. We no longer limit ourselves, either in thoughts or actions, and have been living a more serene, happier life ever since.
We took the decision to move to Sweden into the countryside to be able to offer a special place where people can change their life far away from their everyday life. That´s how our retreat "no more limits" was born.
For us there is nothing better than being able to support people in their personal growth.
That´s our passion and our life!
We know how you feel, and we know how you can take the next step. Everything we do with you we have experienced ourselves multiple times.
At every retreat, we show practical ways to leave behind blocking beliefs and behaviors, positively change a mindset, discover inner strength, and make lasting changes in life. Supported by healthy nutrition, sports sessions, meditations and breathing exercises, we guide over fire, through cold and beyond limitations. We hold a safe space where people can open up, get rid of what doesn´t serve them anymore and grow into their power.
We never take more than 20 participants to keep it personal and to be able to keep the full focus on each person.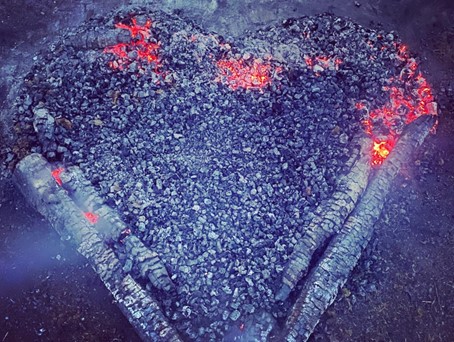 Our retreat completely changes the way people look at their life and makes people transform it.
We teach strategies that can be integrated directly into daily life. For a better, more powerful, and happier life.
You experience how boundaries dissolve through special motivational and focus enhancing activities, how your comfort zone expands, and the inner fire awakens.
Once you have overcome your fears or limitations through a challenging action, you know you can achieve anything. "I can't…" becomes "I can do everything I want…"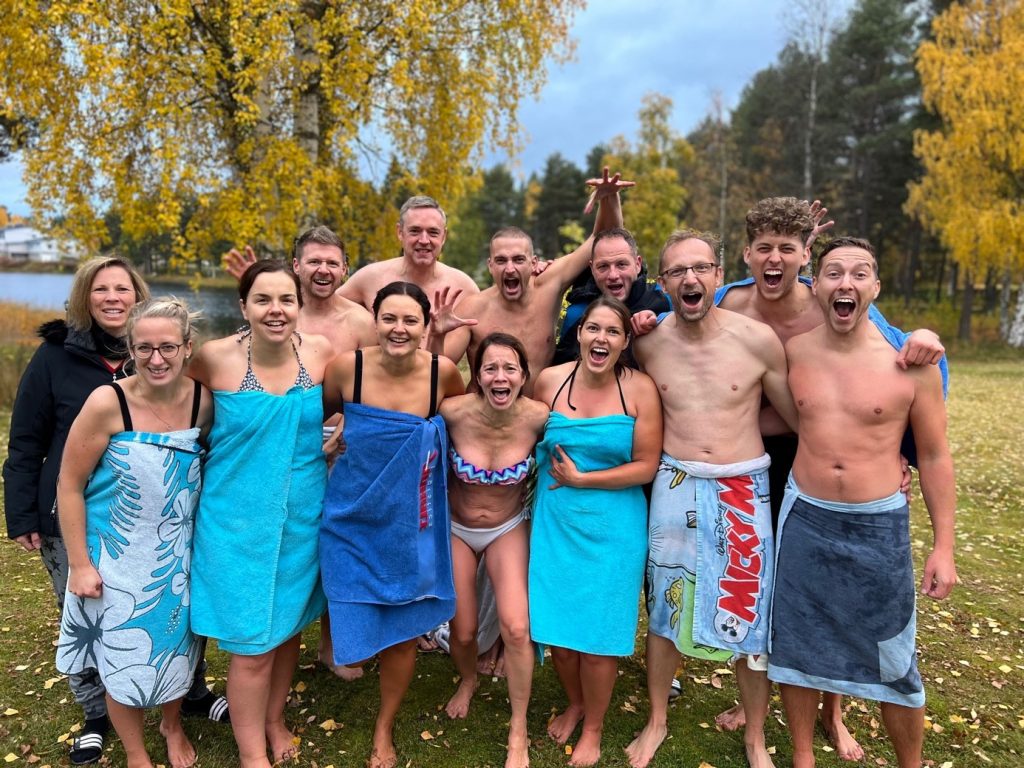 It doesn´t matter what kind of activity it is because everyone gets challenged by different things. Some people fear the cold others fear the fire.
Take the next step towards your dream life. Let this dream become reality.
You can release blockages, overcome inhibitions, and ignite your inner fire. Extinguish your limitations and find your purpose.
Get to know yourself in a completely new way. Far away from everyday life, from stress and with full concentration and energy on yourself.
Leave behind what holds you back and find out who you are and what you can be!
The time is now. There is no reason to wait even one more second!
Step into the fire of self-discovery. This fire will not burn you, it will only burn what you are not.

Mooji
no more limits!
Take care
Stina & Jan