What exactly is an intuitive coach? I've been asked a few times before, so let me explain…
Every person I work with is so individual and unique, so what may work for one person, may be different for the next. What I essentially do is work intuitively with each person, sensing and feeling into what they need in that session.
I really love this way of working as I feel that I'm able to give the right support to each of my clients. Sometimes we may focus on the menstrual cycle and put tools in place to support them living in flow. Other times they may need energy healing which I do through reiki, or maybe there is something in particular in the clients life they would like support with and this could be anything from cultivating more self-love, to healing a relationship wound.
Through my own personal journey of healing, being so disconnected from my body for many years, I began to tap into a more holistic approach. I came to a point in my life where I was so tired and fed up with how I felt about myself and the direction my life was headed in.
I began to look at the way I was eating, how I was moving and how to manage the daily stress in my life. At the age of 26, I discovered I had a hormonal imbalance, so this pushed me even more to looking at how I was living and see if I was able to reverse my symptoms without the need of going back on the pill.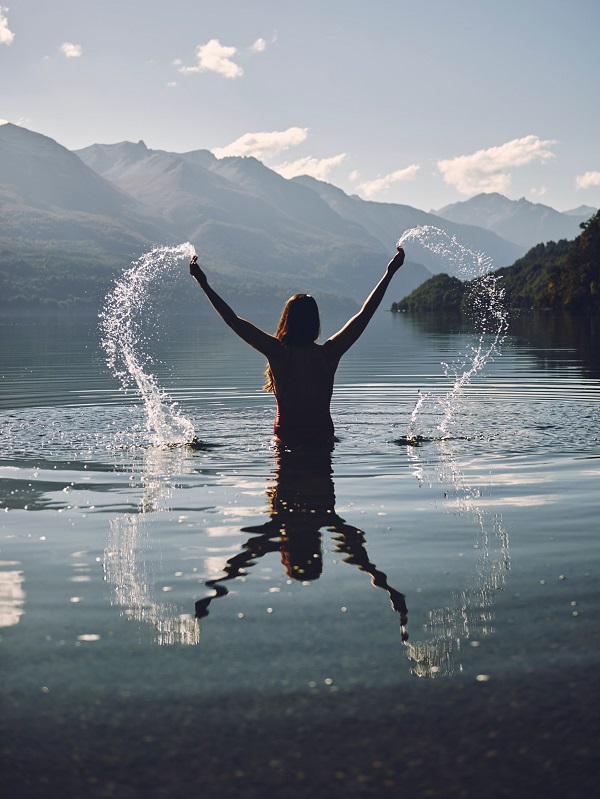 Fast forward a few years, and I now have a healthy period, I live in alignment with my cycle each month, knowing where my energy levels are at and how to support my body through food, exercise and prioritising my life and business each month in a way the fully supports me.
I now love sharing this wisdom and knowledge with the women I work with and it's been truly transformational not only for me but also for all the women I've worked with. Helping women understand their bodies and start to build a deep loving relationship with themselves makes my heart sing!
I feel the reason I am so passionate about what I do as I have been there. Throughout my life I've felt unworthy, not enough, lacked confidence and struggled with self-esteem. I had body image issues too and was so fixated on how I looked externally. Now I focus on how I feel and that has been such a beautiful healing journey for me. Letting go of all the external pressures and each day asking myself, how do I want to feel?
Being an intuitive coach and being able to hold a safe space for other women and watch them heal, grow and step into their power makes me smile so much. I believe we all deserve to be happy and feel free. To live in flow and just be ourselves and have fun along the way too.