Rapid Transformational Therapy (or RTT) is a progressive new form of therapy which helps clients to get to the root cause of their issue, to focus the mind on the things they want to get out of life and let go of anything which has been holding them back.
Rapid Transformational Therapy uses hypnosis to help a client identify and interpret past events that have created subconscious beliefs, then rewire the mind to install new positive and empowering beliefs which lead to lasting powerful change.
How does Rapid Transformational Therapy work?
Rapid Transformational Therapy combines hypnotherapy with the most effective parts of Cognitive Behavioural Therapy (CBT), Neuro Linguistic Programming (NLP) and neuropsychology to produce phenomenal transformational results quickly. By understanding the root cause of a client's issue, an Rapid Transformational Therapy therapist is able to provide the client with a series of tools to interrupt the thought patterns (i.e. the programming buried deep in our subconscious) before instilling a new set of powerful transformative beliefs. These new beliefs enable clients to think and feel differently to achieve the success that they want.
What happens in an Rapid Transformational Therapy session?
In hypnosis you will be able to access the subconscious mind – the part of our brain that runs 95% of our behaviour and which is not accessible through the conscious mind. From within the subconscious mind you will be able to identify and understand how experiences from your past have created beliefs stored in your subconscious before embracing new empowering beliefs.
Where does Rapid Transformational Therapy come from?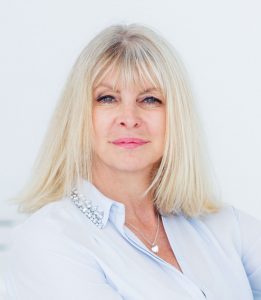 Rapid Transformational Therapy is a method developed by world-renowned therapist, speaker and best-selling author, Marisa Peer. With over three decades of experience, Marisa has identified a powerful set of tools and techniques to help her clients transform their lives; no matter what the presenting issue is they've come to see her for.
Her method is based on the idea that there are 3 core beliefs that underlie every issue:
Feeling like we are not enough
Feeling like something is not available to us
Feeling different and unable to connect with others
Empowering clients to break free from these beliefs in as little as 1 -3 sessions forms the foundation of Rapid Transformational Therapy, which is taught by Marisa Peer around the world.
The idea of hypnosis makes me nervous or uncomfortable – will I be made to quack like a duck?
Many people are confused about what hypnosis actually is; and nobody can be made to do anything that they don't want to do in hypnosis! Hypnotherapy is very different to what you might have seen or experienced as 'stage hypnosis' which is done for entertainment purposes. In actual fact we spend much of our day in hypnosis – if you have ever had the experience of driving down a road and then realising that you've been driving on autopilot and don't recall having driven the last few miles – that's hypnosis. Hypnosis; a sleep of our nervous system. When our brainwaves change into an alpha brain wave (or theta when more deeply in hypnosis) which enables us to access the subconscious mind. You will be fully aware of everything that is happening and remember it after your session.
How can Rapid Transformational Therapy help me?
Rapid Transformational Therapy is a highly effective solution for a wide range of issues including anxiety, insomnia, infertility, addiction, overcoming trauma, stress, weight loss, changing your relationship with food, increasing confidence, phobias, achieving goals, supporting the healing of injuries and illness – the list is endless.
What happens after my Rapid Transformational Therapy session?
As part of your investment, your Rapid Transformational Therapy therapist will record a personalised transformational recording which is yours to take home and listen to for the next 21 days in order to fully cement the changes into your subconscious. As it's yours to keep you can listen to it at any point after the 21 days if you ever feel that you need a little boost to your beliefs.
Here are some examples of recent feedback received from clients:
"Helen was so understanding of my needs and got to the root of my issue very quickly, easily and reassuringly. I would highly recommend Helen for anyone who has something holding them back. I came to her wanting more Motivation and Zest for life, and somehow, she got to why I was holding back and managed to disconnect my old beliefs so now I feel more free and able to think positively toward achieving my goals. I have listened to the recording nightly and already feel a significant change. Thank you, Helen, and may I wish you all the best in helping more people like me."
"I have suffered from emotional eating all my adult life and would regularly turn to the wrong foods every time I had a bad day. It's only been a month but since my Rapid Transformational Therapy session with Helen I haven't once felt the need to comfort eat despite it being a very turbulent time in my life (divorce, house sale, etc) and have lost 11lbs. I couldn't recommend this therapy enough to help someone find the root cause of their emotional eating habits, and to stop it happening."
"I am in my 40's now and have never been a great sleeper. I have always suffered from periods of insomnia which tends to get worse when I am stressed or anxious. I contacted Helen after having almost 4 weeks of very little sleep – I had reached the end of my tether. I have spent a significant part of my life on medication but this time round, I was determined to try an alternative therapy. The first part of the session examined how I was currently feeling and explained how my sleep problems are linked to associations and interpretations of events that happened in my past – this all happens under hypnosis. This is where Helen's passion, expertise, training and experience is second to none and kicks in. This was crucial in breaking my cycle of sleeplessness. Helen also did a recording free of charge and asked me to listen to the audio for 21 days. Almost two weeks after the session, I can truly say that I have never slept so well and it's all thanks to Helen. Thank you!"