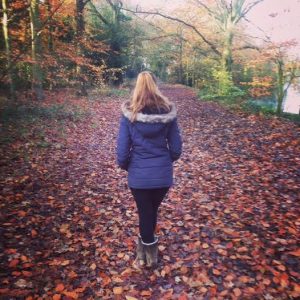 If you are anything like me, summer is our best friend! I love the warm rays on my skin, being able to wear bright, summery clothes as well as feeling physically and mentally healthy! However, as soon as the slightest chill is in the air, I am the first to run to the nearest radiator. Being a South African girl, my friends like to tease me that as soon as the weather turns, my "Eskimo" outfit comes out, regardless of it being 14 degrees and not even winter!
On a more serious note, how can we cope when the nights start drawing in and the skies become grey? Many people get affected by Seasonal Affective Disorder (S.A.D) which can plunge many people into hiding or face a real difficulty in coping through the cold dark months. We also start to feel sluggish and our bodies can get a battering from the central heating and lack of nourishing Vitamin D! I have compiled a Winter Survival Guide on the best ways I have found to have a more positive experience in winter and how ThetaHealing™ can help you to overcome S.A.D!
Banish the winter blues with ThetaHealing™!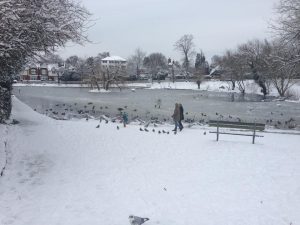 I will be the first to admit that when I moved over from South Africa, the British winter was a complete shock to the system. Going from the sweltering African heat to the drizzly, misty English days. I would suffer badly from S.A.D and it was something I dreaded every single year. However, I soon realised that this was purely a symptom of underlying emotional challenges that I needed to address and once I experienced ThetaHealing™ for myself, I can safely say that I can now see the beauty of winter!
What is S.A.D?
This is known as Seasonal Affective Disorder and is a form of depression that occurs during the winter season. The symptoms attributed to this are very similar to depression by way of low moods and an inability to find enjoyment and motivation in life, you also feel more lethargic and want to sleep more than usual. It is said that some people may be affected by the lack of sunlight which stimulates the production of both melatonin and serotonin and as a result, feelings of depression can be exacerbated.
How can ThetaHealing™ help you to overcome S.A.D?
Having one-to-one ThetaHealing™ sessions with me, can help you to realise and overcome the feelings of depression. As this therapy solely works on addressing suppressed memories and beliefs held within the subconscious, we are able to identify the earliest events in your life that have been the foundation for all your negative beliefs and low feelings of either rejection, lack of self-worth or feeling unloved. The aim of each session is to help you to release the heavy toxic emotions attached to traumatic or difficult life events so that you come out of that space of emotional vulnerability. You are then better equipped to face life with a renewed sense of vigour, confidence and in turn, a new found strength to make great life changes.