If you're reading this article, you're probably not new to Yoga. Many of us have already realized the benefits of practicing Yoga on a regular basis. It's good for our bodies and it's good for our minds.
However, many people think that a Yoga Teacher Training program is only for those who want to teach Yoga, and this is not necessarily true.
As a matter of fact, a Yoga Teacher Training is about taking your Yoga practice (and your life) to the next level – regardless if you're planning to teach Yoga or not.
Why You Should Join a Yoga Teacher Training Program
If you haven't enrolled in a teacher training course before, you're missing out on the chance to change and grow open to the experiences life constantly introduces. Participating in a teacher's training tribe also offers three opportunities:
Speeding Up the Rate of Transformation – As part of a Yoga teacher training course, you'll be able to break your bonds of awareness and stretch the limits of your consciousness quicker than most people. After all, you'll be surrounded by like-minded individuals, feeding off their passion and building yourself to achieve your potential. As a result, you'll wake the power of your transformation, changing yourself and the world around you.
Achieving Self Expression through Self Reflection – Studying oneself, or svadhyaya, is one of the basic principles of Yoga. Through a 200-hour program, you will become committed to learning about yourself within a supportive, nurturing community. Teacher trainings offer the perfect atmosphere for self-expression, creativity and passion for life, so make sure to avail them and find your own authentic voice.
Freeing Yourself from Old, Destructive Habits – By taking a break from your usual routine, abandoning technology and taking part in tapas and self-study, you can release unwanted habits that hinder your body and mind. As a result, you initiate a healing process and allow grace to flow through. Being surrounded by people who don't know you will also boost your inner peace and power since they clearly see the potential for greatness within you.
These aside, a teacher training course will help you form lifelong friendships with people who share your goals. You can always turn to them to gain support for your new lifestyle choices and continue your spiritual maturity.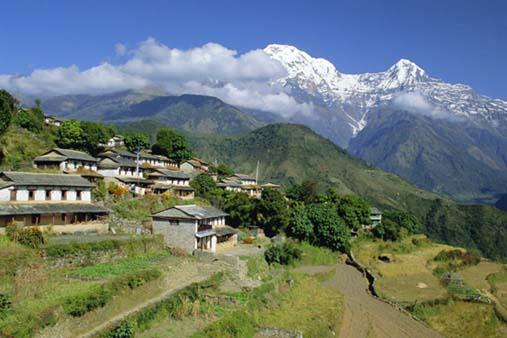 Become Part of a Yoga Teaching Tribe Today
If you're interested in becoming part of a Yoga teacher training course, RetreatNetwork.com offers a number of regularly updated events and ongoing programs. Take for instance the 100 Hours Yoga Teacher Training Course in Nepal planned for November 15-28, 2014. Perfect for those who can't take leaves for a month, this course teaches the basics of Yoga, including Raja Yoga, Karma Yoga, and Ayurveda and Foot Reflexology. However, what makes it unique is the fact that you'll be training indoors surrounded by the Himalayan range of mountains. You'll also get to visit numerous Buddhist and Hindu temples and submerge in the Nepali culture.
For a more Mediterranean feel, you can enroll in the Yoga Teacher Training Level 1 (200 hr.) scheduled between December 28th, 2014 to January 29th, 2015 in Prana Yoga College, Tel Aviv, Israel. The program will tackle anatomy and physiology, hatha postures, variations of Yoga poses (asanas), building flows, Zen meditation, and much more.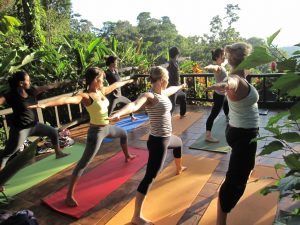 For something a little more exotic, then the 200 hr. Yoga Teacher Training by Hari-Om International Yoga School is perfect. Through this on-going program at Samasati Nature Retreat Hone Creek, you can train to become a certified Yoga teacher. While the next training is expected September 5-25, 2015, you should register quickly to avail the 50% off scholarship offered for the first six registrations or the 25% for 7th to 12th registrations.
So don't delay discovering yourself and your true power any longer. Start searching for the best teacher training course for you right away.