Recent Gala Updates
In the dynamic realm of aquatic achievement, Reese continues to stand out as a beacon of determination and success. She is a rising star in the swimming community whose passion for the sport continues to propel her to remarkable heights. From local meets to prestigious championships, her journey in the pool is nothing short of extraordinary.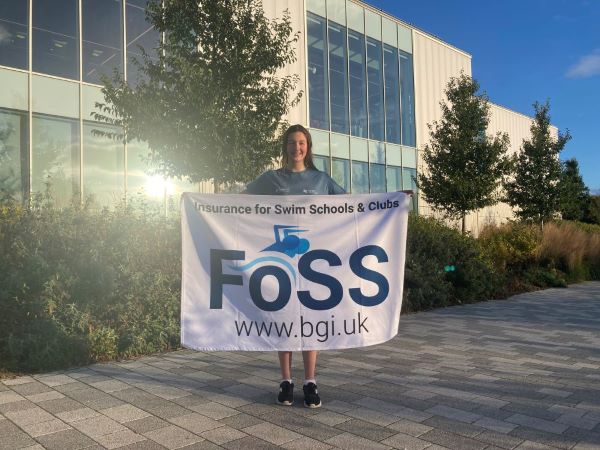 Let's dive into the life and triumphs of this young aquatic sensation, discovering what she has been up to…
Reese was at The Winter Regional Championships the weekend of 4th/5th November in Winchester. This is a tough competition to get in as it's a 16 and under (junior) competition. She gained 6 entries: 50, 100 & 200m Fly, 200m Back and 400m Free. Reese achieved PBs in 3 of the races and was particularly proud of the 200m Back where she took off 2.3 seconds after having taken a further 2.5 seconds off just 3 weeks before.
Reese also took part in the Arena League galas, for her club swimming, in the Medley and Free relays with her team as well as the 100m Fly as an individual event. She attained a personal best of 1m 05.72s and was delighted to break the 1m 06s time.
On Tuesday night Reese participated in the 800m Free completing it in 9m 25.82s getting a PB of over 30 seconds and achieving an automatic Kent time, placing 3rd for her age (and 4th in the club overall for the girls).
Reese has her main club champs at the start of December to gain any further Kent qualifying times (which starts at the end of January) so she is extremely busy with training at the moment.
In the wake of countless laps, unyielding dedication, and the thrill of the competition, Reese emerges as more than a swimmer; she is a testament to the power of resilience and passion. The numerous personal bests achieved in these galas not only showcase her undeniable talent but also underscore a commitment to continual self-improvement. As we reflect on Reese's remarkable journey, it becomes evident that their success transcends the confines of the pool. It serves as an inspiration to all aspiring athletes, a reminder that with perseverance and a love for one's hobby/sport, the pursuit of personal excellence knows no bounds. In the ripples of their accomplishments, we find not just a swimmer, but a beacon illuminating the boundless possibilities that come with the pursuit of one's personal bests.
---
Keep it up Reese! You are a champion!
---
Photo by Artem Verbo on Unsplash