On the eve of my first-year sober anniversary milestone, I am here to share my sober journey life experience weaved and supported by the power and magic of Yoga.
I started drinking alcohol at the tender age of thirteen and since then my relationship to alcohol had always been to numb my sensitivity, quiet my overactive mind and fake being more confident than I naturally am. This relationship would never provide a lasting "fix" to the problem of basically "being me" but it only continued to poison my peace of mind and self-esteem. I had always found moderation extremely difficult to achieve and I found it impossible to stick to one or two drinks. I would drink to feel less shy and be able to act like extroverts, rather than embracing my quieter, more thoughtful self. Living in a drink-pushy society does not really help someone who has difficulties in controlling their alcohol consumption whatever the occasion or situation is. So, I kept alcohol in my life for over two decades and it felt like a real relationship I just couldn't disentangle myself from until it was definitely time to kick it out.
Of course, embarking on the sober wagon is not a walk in the park but having the willingness and the right tools that work for you will lead you to the best part of your life – unfolding a beautiful sober YOU, whole and complete exactly as you are. In my case, YOGA has been my anchor throughout this past year rigorously helping me maintain my sobriety day in, day out.
When I decided that totally sober was the right call for me, I realised how many hours I had at my hands now that I didn't have the drink in hand anymore. I had to look for an activity to fill those hours and bring my weekly idle time to a minimum. I had practised yoga years before and so the idea of joining a yoga class looked appealing, so, I booked my first class, and I hopped back on the mat in my second week of sobriety. I was different now, I was totally sober, hangover free and desperate to find an activity which could distract me even just for an hour from pouring myself that first drink which could then lead me to an all-out binge. I knew that road very well and I knew where it would lead me. I was willing to try anything to keep those drinking thoughts at bay. To my sheer luck or just coincidence, the yoga classes I started to attend were at six o'clock in the evening and this hour coincided with my usual time for my unwinding ritual either on my terrace or out with friends having my first "well-deserved" drink after a long day and then another and another.
From the very first yoga class that I attended (I am so grateful for my yoga teachers), I started feeling and noticing the benefits of my practice.
Yoga helped me to start letting go of tension and anxiety related to my non-drinking.
Yoga became my medicine, my go to whenever I felt like having that first drink for a reason or another (your mind will always create a 'why' for that drink).
Yoga helped me to start tapping deep into my emotional state and to tackle issues I had been putting aside and running from for many years.
Yoga helped me to connect to my body in which I had always felt very insecure in.
Then gradually, confidence and strength started trickling within me and for the first time in my life I felt comfortable in my own skin without any need to have that one drink, just because…. The more I practised yoga, the more I could see and feel its power overtaking my life day after day. Through yoga I gained flexibility and strength in both mind and body sustaining me with the much-needed tools to maintain the decision to live a sober life. Yoga has helped me become more mindful and assertive with the people around me. I have learnt to say no, I have learnt to create healthy boundaries, I have learnt to avoid triggers (especially in the first three months), I have learnt to allow myself to feel whatever there is to feel and eventually I have learnt to love and accept myself – every single part of myself exactly as I am.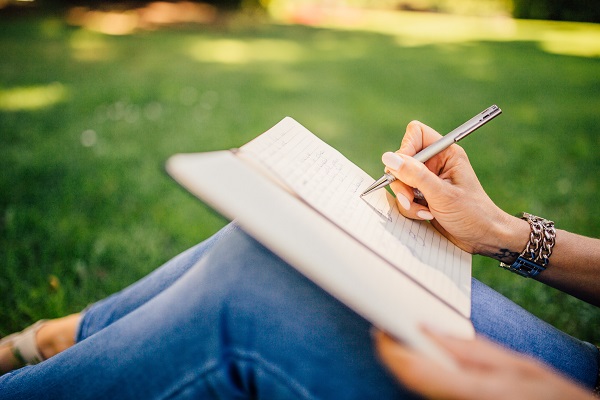 In the meantime, through the guidance of my yoga teachers, I started to practise pranayama, mindfulness meditation, breathing exercises and I incorporated journalling in my daily life. I decided to study again after many years of not wanting to commit to anything and embarked on the Yoga teacher training course with the aspiration of becoming a qualified yoga teacher. My wish is to be able to offer a safe space for anyone who needs or wishes to hop on that mat and maybe experience the power of yoga exactly as I did.
My hope is that what I have written here is useful and understandable for those of you who are questioning the role of alcohol in your life or struggling with the effects of your alcohol consumption. From my heart to yours, I hope you enjoy the journey to discovering the power of yoga while embracing sobriety. Writing this has helped me immeasurably and I thank you for having me, joyfully sober, here sharing my life experience infused and energised with the power of yoga and sobriety.
---
Main photo by Tim Samuel