You're looking into taking up yoga but you're not sure you can brave a class just yet or you can't commit to regular sessions right now. We have the solution. Free Yoga Videos online. We've found 5 of the best websites offering free yoga videos.
Do Yoga with Me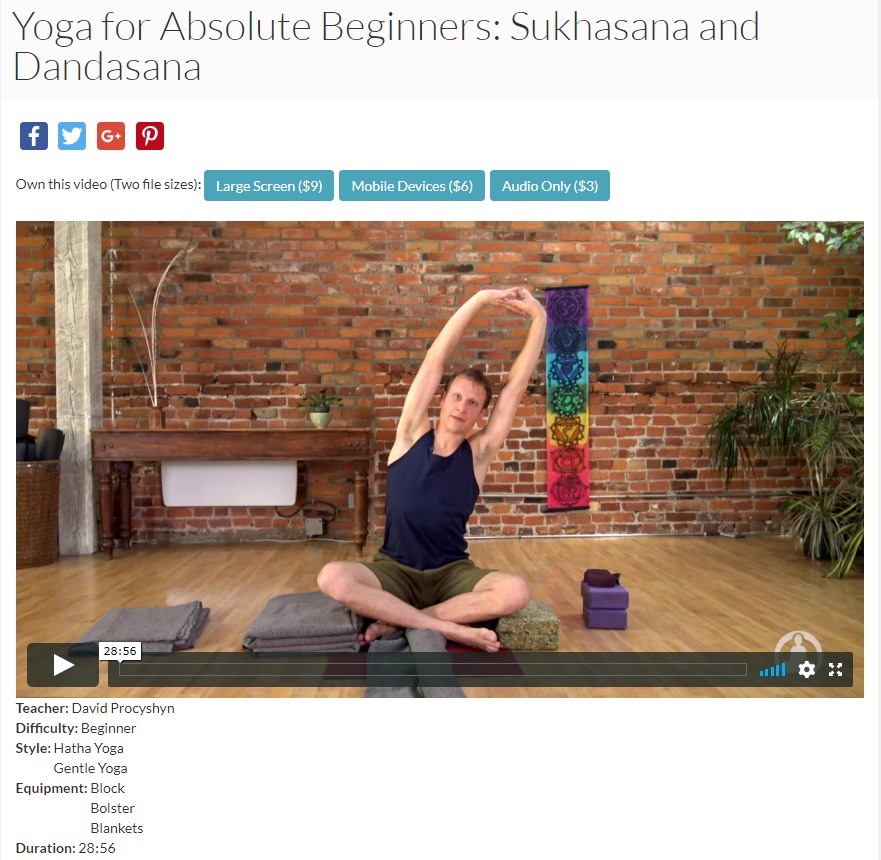 The first thing that peaked my interest in the Online yoga classes was the assertion that the videos were 100% free, there is nothing worse than being lured into a website only to find what they promise you is not fulfilled.
The videos on Do Yoga With Me, are indeed 100% free, there are small adverts gently asking for donations to help support the production of the videos, but this is completely at your own discretion and operated on a pay what you can basis. If you enjoy the videos and gain help from them then a donation would clearly be appreciated so that more videos can be produced but this is never insisted upon.
You can comment on the videos and David Procyshyn responds quickly and informatively to all queries. This is an incredibly helpful website to get you started in yoga practise and to further your practise.
Do You Yoga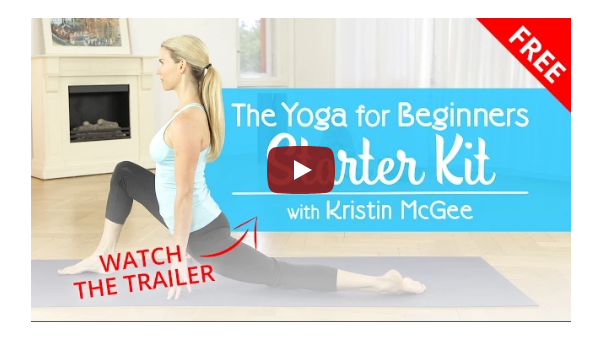 This website is full of articles about Yoga, lifestyle and inspiration.
Not all the videos on this site are free but the 30 Day Meditation Challenge, 30 Days of Yoga Challenge and the 28 day Yoga for Beginners Program definitely are. Each day for 30 days you get a yoga/meditation video direct to your inbox.
There are a number of categories of videos you can browse, from beginner to advanced practice and everything in between.
Yoga Download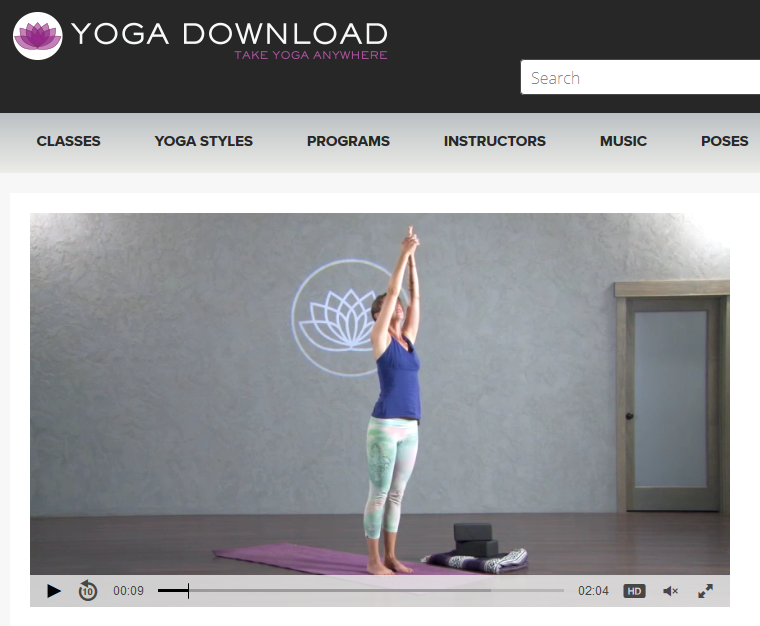 Yoga Download allows you to search for free classes as well as narrow your search down using filters such as yoga style, length of class, level etc.
You need to register with the site and you can only view the videos for free by live streaming them. If you've got a good wifi signal this shouldn't be a problem.
A great way to try before you buy.
Be More Yogic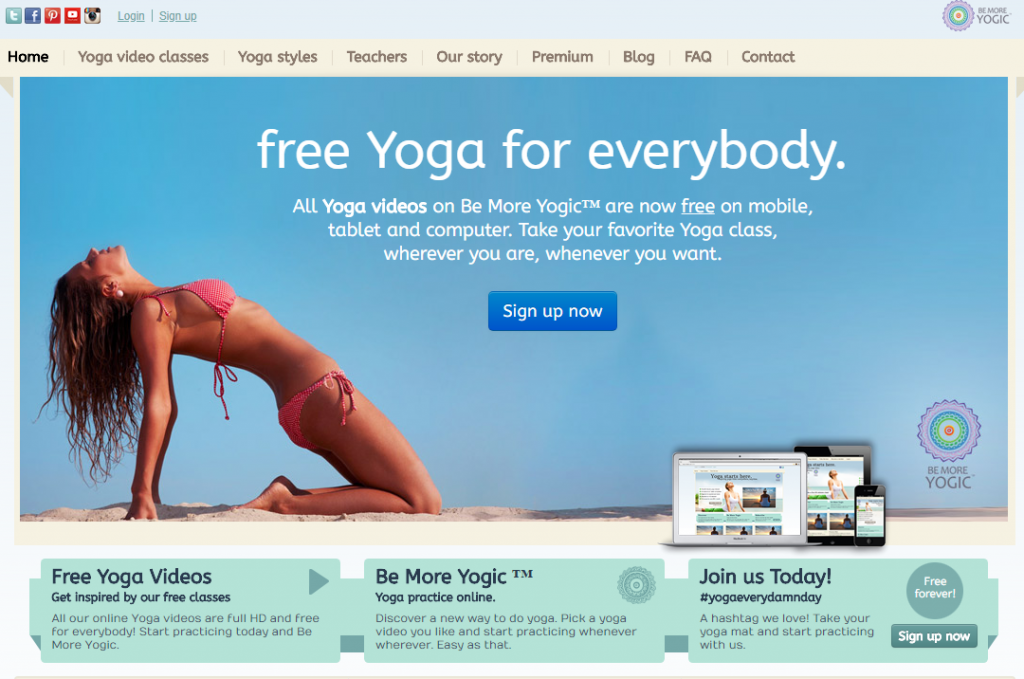 The website states that all its videos are free and will always be free.
To gain access to the videos you must register for an account. There is the option to upgrade your account so that you can download the yoga classes and gain access to bonus content.
There are 87 free yoga classes the vast majority of which are for the beginner. If you are a beginner I would recommend you try the 6 part beginners yoga program as a great introduction to Yoga.
A very good site for the Yoga beginner.
Channels on YouTube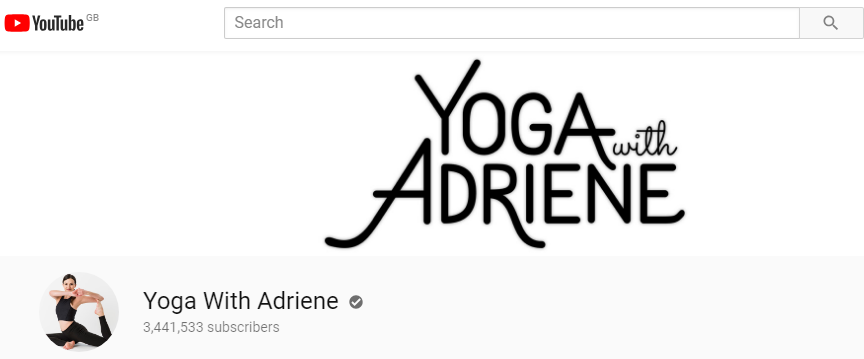 Yoga with Adriene is a great channel that offers yoga classes for free. There are 30 playlists to choose from such as Yoga for beginners, yoga for flexibility, intermediate yoga and yoga for runners and many more. Her clear description and demonstrations are great for the beginner.
Floating Yoga School has 20 yoga playlists to work through including a beginner's yoga class. The classes are taught nice and slowly so that people new to yoga will have time to get the posture correct before the lesson continues.