One of the first things new members of my SUP Yoga class always ask me is 'will I fall in?' We are all nervous about falling off a board. Our inner voice will be asking, 'Will I look silly? Is it cold? Will I be scared? What happens if I cannot get back on my board?' These and other worries are all wrapped up in those four words of 'will I fall in?'
I often have members in my group who have either never been on a paddleboard or only very rarely. They may not be confident paddlers in any way and my initial role is to reassure them and give them confidence that they will enjoy the experience.
I often say, 'I've succeeded in my class if you stay dry.'
I am very clear that I am teaching a SUP Yoga class, not a how-to paddleboard class. In the latter, the instructor may wish their clients to go in the water so that they know how to get back on the board. This is not my intention at all.
Instead, I am happy if my class kneel on their boards and from this position paddle out to where we will practice our Yoga. This act of paddling whilst kneeling, begins to build confidence.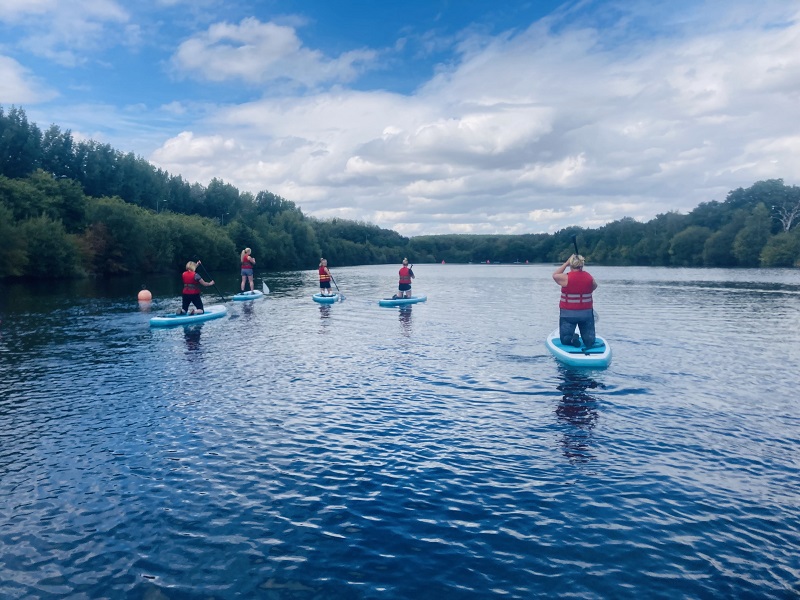 During the SUP Yoga class, the group spend lots of time building up their confidence in balancing on the board. They understand the impact of where they place their feet and hands. They recognise where the balance point of the board is and how stable the board is. All the time I am carefully advising the group on small adjustments which will keep them stable and then dry.
An SUP Yoga class can be an ideal initial experience in your SUP journey as you will assess the balance of the board so many times in a single hour. In addition, rising from a downward dog to mountain pose is an ideal way of learning how to move from kneeling on your board to standing when you do want to paddle.
So back to the initial question, 'Will I fall in?' If you do not want to and are happy to paddle on your knees and then complete the yoga class it is likely you will stay dry. If it is a balmy day and you are eager to test yourself with some more advanced poses, then I will give you that option. Otherwise let us just enjoy our very own floating yoga mat.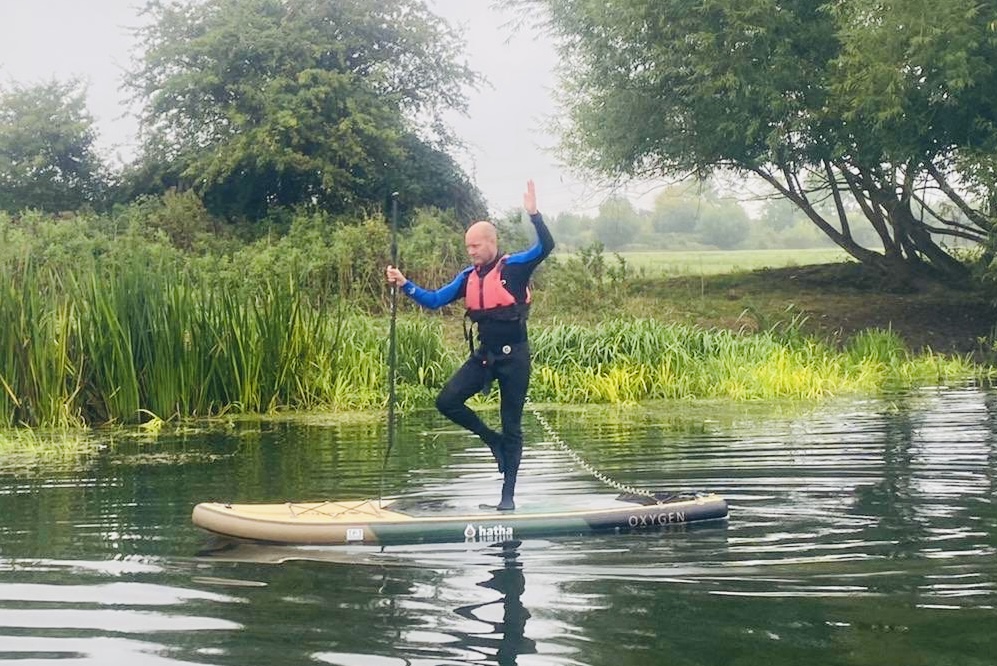 So why not see if you can find a class in your area or come and join me for a class at the Activities Away Lake in Lincoln.