The new way to ease pain, restore comfortable movement and combat tension.
Judith Johnson, Emmett Practitioner based in South Wales writes:
The EMMETT Technique is an unique form of body therapy developed by experienced Australian practitioner, Ross Emmett. This simple method of muscle release works as an effective stand-alone therapy or integrated with all other known bodywork systems to ease pain and discomfort and improve muscle restriction.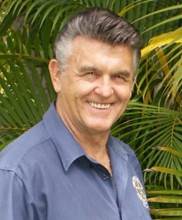 In 2007, Ross Emmett came to the UK for the first time to instruct a group of therapists in Emmett Technique. I was lucky to be in that first group and I still find myself telling people that this technique is new. When I reflect on why this is still so after 7 years of practise, I firmly believe that it is because the results are sometimes so astonishing that I am constantly surprised and delighted at how clients respond. Every result feels 'new' and every treatment session retains the excitement factor that I felt at the start of my own Emmett journey.
Ross continues to develop and refine his technique, travelling the World to share his work with health and therapy professionals.
Fully qualified practitioners in the UK now number over 300 with a large number of therapists in training. Included in this group are people from a range of backgrounds including complementary therapists, doctors, osteopaths, physiotherapists, chiropractors, midwives, nurses, massage therapists, sports & fitness trainers, Pilates & Yoga instructors.
Emmett 4 Animals offers courses for equine and canine professionals.
What is Emmett Technique?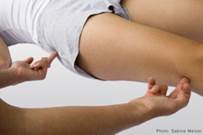 A neuromuscular technique aiming to encourage the body to perform in a balanced way, an EMMETT move creates change within minutes by the application of light finger pressure at specific points. The pressure required to stimulate the EMMETT points does not need to be firm or painful. "No pain no gain" has no place in EMMETT Technique philosophy.
Each treatment session is customised to the individual, matching the exact needs of client at that particular time.
Treatment is generally performed through light clothing with the client standing, sitting or lying down, depending on their comfort. This means that it can can be carried out anywhere and anytime, as no special equipment if needed – we just need to take our Emmett fingers.
What can Emmett help with?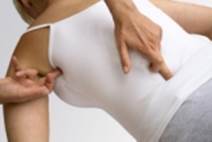 Practitioners using the Emmett technique develop skills in assessment both by sight and touch, applying their work to those areas that most need to be released, to achieve the maximum potential for each person to overcome their discomfort.
The typical issues addressed include:
Back pain
Neck pain & stiffness
Headaches
Jaw pain & stiffness
Shoulder problems
Elbow & Wrist problems
Hip and Knee problems
Thigh and Calf problems
Ankle and foot problems
Sports and exercise related injuries
Respiratory & Digestive problems
Bladder issues
Pain experienced during & after pregnancy
Feeding discomfort in babies
Pain & stiffness resulting from long term disability
Fatigue problems
Stress related symptoms