My interest in women's circles came about when I was on a training course in Glastonbury. On the last night, I took part in a ceremony and I was hooked! I loved the whole event, the dressing up, the reverence and the opportunity to sit shoulder to shoulder with like-minded people. The sharing circle aspect really resonated with me – the fact that anything said was listened to and held, with no advice given or sympathetic remarks.
I then began the quest to find out how to be able to offer a similar service to my clients (as this was a much needed service). I signed up to do extensive training which also involved dancing, movement and cacao. This happened around lockdown and I honed my own style over the airways of zoom online circles. At the height of lockdown everyone was hungry for interaction so I found my weekly online circles acted like a beacon. Women were drawn to the circles like a moth to a light source, gravitating towards the welcoming open arms of a safe space.
Having attended many circles online and in person, I knew what I liked and what I didn't and this helped me to fine tune my own circles. I currently run a monthly circle and although the format is the same, I change the theme to suit what is happening in the world, be it moon cycles, annual celebrations or topical subjects in the news.
As part of a circle, the sharing part is when you give each and every person the opportunity to voice how they are feeling at that time. Some wish to forgo this invitation and that is also a given right, to pass the "baton" to the next person. At times, you can see that a person feels like they have nothing to say or share then…BOOM! The floodgates open and a gush of words spring forth.
Whilst this person is off-loading it is important that no one joins in, no one talks over the person sharing, or offers words of advice, or says things like – "yes, that happened to me" as there is an opportunity at the end for people to say such things, but in sharing circle time, it is not the right time. Confidentiality is paramount in a circle – being heard, witnessed and accepted is the norm. Other things that feature in women's circles is up to the facilitator but typically include music, dancing, oracle/tarot cards, affirmations, journaling, singing, poems, readings and activities (flower crown making, manifestation boards, intention building…etc).
The good news is that women's circles have become very popular over the past 4 years, with more springing up in your neighbourhood.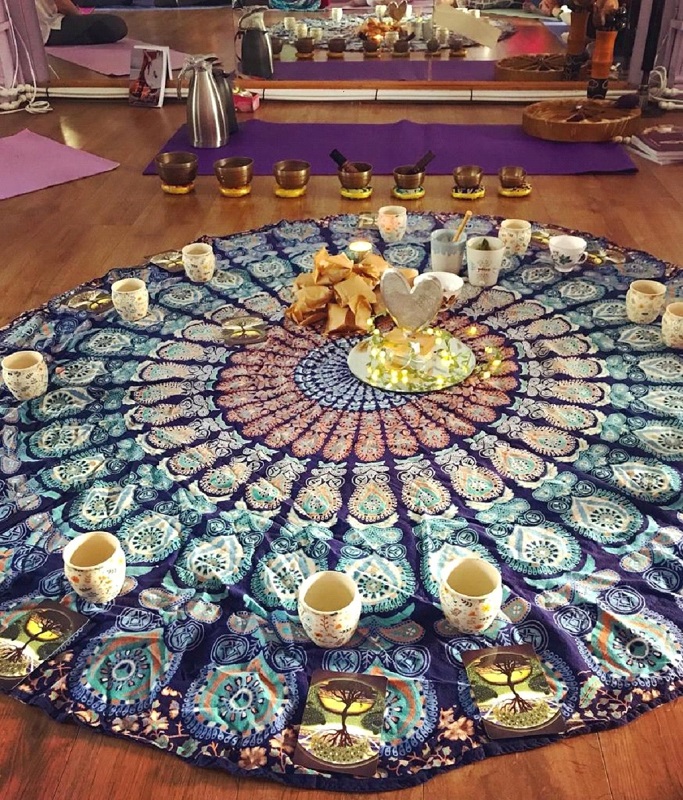 I now teach people to run circles and have in fact written a book 'The Subject'. You may wonder why formal training is needed to run a circle, but when you attend the training you will soon realise why. The need for protocol is to protect – not just the facilitator but also the people attending.
---
main – Photo by Julia Caesar on Unsplash